Donate to Radio Free Nashville
---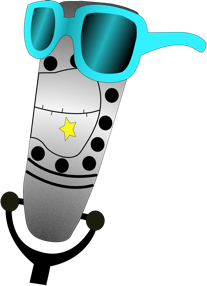 Radio Free Nashville is a true community radio station, completely locally owned and operated by volunteers from the Nashville and Middle Tennessee community. Local people create programming, design events, and keep the station up and running and on the air.
RFN supports the energy and diversity of the community with local music and news that you won't hear anywhere else. Music spans all genres from Pop, Americana, and Bluegrass to Jazz, Electronica, Goth, and Rock. RFN also airs national and international programming that explores news and information not covered by corporate media.
All this programming is made possible thanks to the hard work of many dedicated volunteers and generous donations from people like you. Licensing, equipment, utilities, repairs— the costs keep going up, year after year, but thanks to your support, RFN remains a vibrant voice in Middle Tennessee.
We need you as much today as we did since we first signed on. So why not make a donation to show your continued support of Nashville's only truly progressive community radio station? It's easy to do!
With PayPal you can make a direct donation using your own PayPal account or your credit card. You can also earmark funds for capital improvements, adopt-a-bill, or become a monthly sustainer.
Or consider becoming an underwriter— by underwriting RFN you not only get great exposure while you support your community radio station, you also become an integral part of the fight for a more diverse and open media that promotes the public interest and strengthens democracy. Talk about bang for your buck! Contact Ginny (ginny@radiofreenashville.org) to find out how.
You can also support RFN through a workplace donation designated to RFN through Community Shares (detailed below), by donating your old vehicle, or by purchasing merchandise at our online store. You can even give the old fashioned way and send a check to POB 41488, Nashville, TN 37204.
No matter how you contribute, every dollar helps keep RFN alive and kicking!
---
Designate Radio Free Nashville for your workplace donations through Community Shares.  By specifically directing your workplace donation to Radio Free Nashville, you guarantee that your money goes to support RFN and the work that we do.  Without a designation, your contribution goes into the CS general fund and not to RFN.
Designating RFN is easy to do— just put the Radio Free Nashville code on your designation card, and start supporting RFN today.
Here are the codes for this year— pass them on to anyone you know who donates through Community Shares!
If you work for the State of Tennessee:  CS010
Tennessee Board of Regents employees across the state have a separate code:  C02-067
If you work for the Federal Government and participate in the Combined Federal Campaign:  58210
For everybody else who participates in Community Shares, including NES, Metro Government, and Metro Schools:  11067
Don't have Community Shares in your workplace?  Contact ginny@radiofreenashville.org and we'll help bring Community Shares to you!