RFN 12th Birthday Bash!
Event Begins: 2017 Apr 2 at 1:00 PM
Event Ends: 2017 Apr 2 at 4:00 PM
Entrance Fee: $25.00
Age Limit: 0
Venue:
Yazoo Brewing Company (Bar)
910 Division St.
Nashville, TN 37203
615 891-4649
yazoobrew.com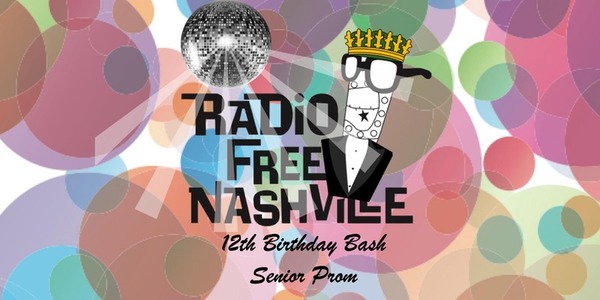 It's our 12th year, so we're seniors. And that can only mean we're having a PROM!
Join us at Radio Free Nashville's SENIOR PROM and party like it's whenever you can remember! We've got everything: the music, the disco ball, the punch that's 'maybe' spiked. We'll even be crowning a prom king and queen.
There's a dance contest and other games with great prizes, plus cake and ice cream, a few surprises, and of course, delicious Yazoo brew. So dress to the nines and relive your prom, or wash away that memory and make one anew, at Radio Free Nashville's Senior Prom!
You know what we're talking about!